Virus sampling swab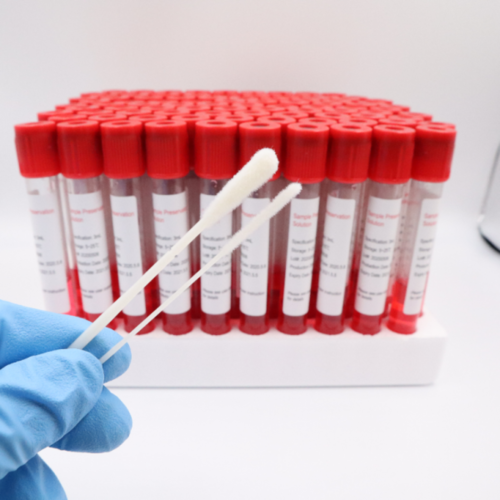 Virus sampling swab
Product Description
The sampling swab uses advanced jet implanted nylon fuzz technology. Compared with conventional fiber swabs, the sample is easily penetrated, diluted, and trapped in the fiber. The nylon flocking swab has outstanding sample collection and release capability, and the release rate can reach 90%, which is much higher than that of the conventional fiber swab.
Intended Use
For collection and sampling of clinical samples.Not intended for microbial identification and drug sensitivity test.
Requirements for Samples
Please transfer specimen to relative laboratory within 2 working days after specimen collection. The storage temperature is 2-8; If the specimen cannot be sent to laboratory within 48 hours, please store it under -70 or below, and ensure that the collected specimen is sent to relative laboratory within one week. And please avoid repeated freeze and thaw during this period.
Contact Us
4th Floor, D5, No.1719, Huishan Avenue, Wuxi, Jiangsu, 214174, China
Phone :+8613861819904